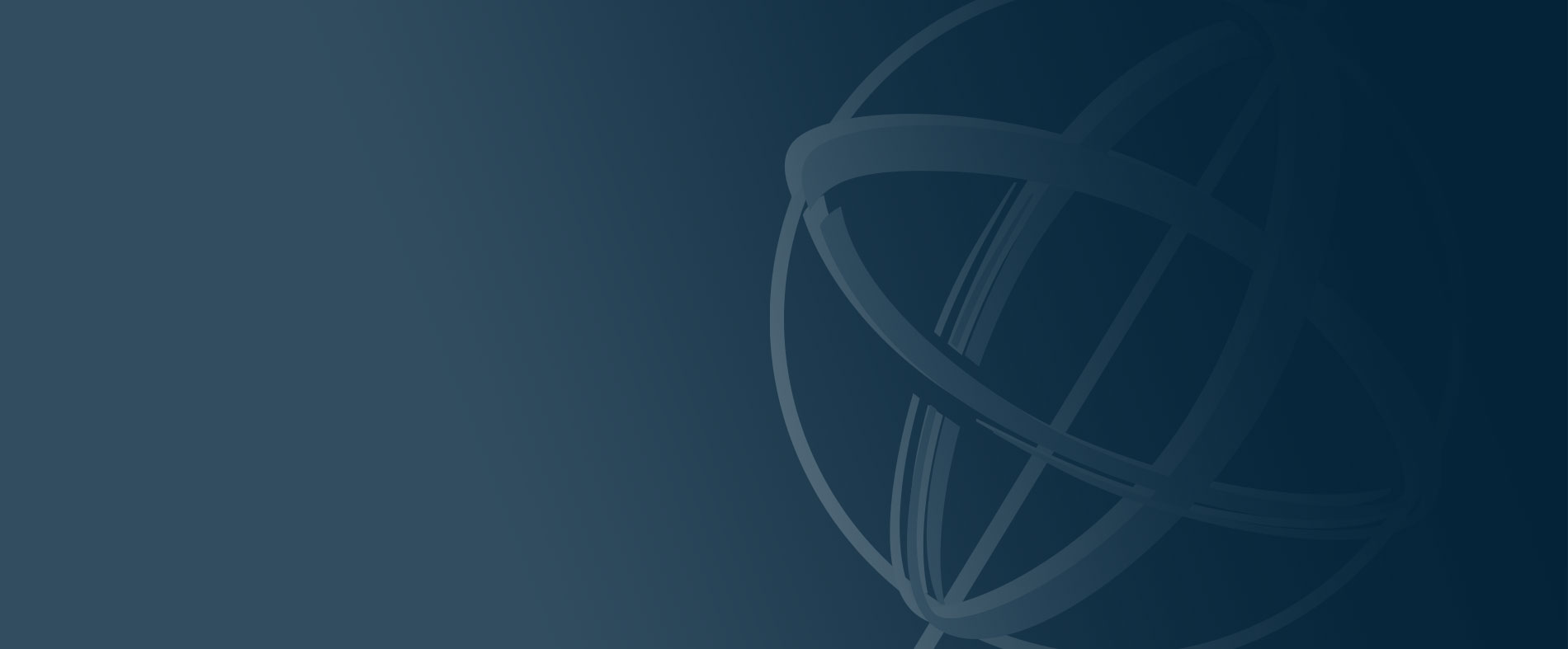 EBCC has a dedicated, close knit team working committedly to materialize EBCC's mission. As an NBCC affiliate, the team ensures the coordination of European partners by providing them with support in their efforts to develop a strong counseling profession within their national territory.
Dr. Kylie P. Dotson-Blake – Ph.D., NCC, LCMHC, LPSC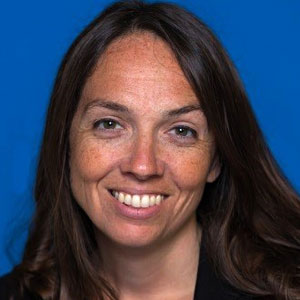 Chief Executive Officer and President, NBCC and Affiliates
Dr. Kylie Dotson-Blake is the President for EBCC, serving also as the President and Chief Executive Officer for the National Board for Certified Counselors (NBCC) and Affiliates. Prior to accepting her role at NBCC, Dr. Dotson-Blake served as professor and counsellor education program coordinator at East Carolina University, and as a visiting assistant professor at the College of William and Mary. She received her master's degree in counsellor education from East Carolina University and her doctorate in counsellor education from The College of William and Mary.
Over the course of her career, Dr. Dotson-Blake has focused on increasing access to mental health services in rural communities and developing countries and promoting the growth of the professional infrastructure of counselling through governmental engagement, scholarship, and professional service. Through her work with NBCC, she has collaborated with Global partners from Romania, Argentina, Bhutan, Malawi, Zambia, South Africa, and others to advance legislative recognition of the profession of counselling and expand access to mental health and career development services.
---
Rebecca S. Amburn – NCC, BCC, LPC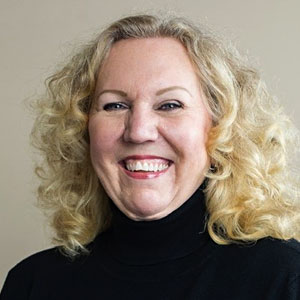 Chief Operating Officer, NBCC & Affiliates
Ms. Rebecca S. Amburn serves as the Chief Operating Officer for National Board for Certified Counselors (NBCC) and Affiliates since September of 2019. This is following a 30-year career in the hospitality industry, a career marked by successive promotions through the highest levels of leadership in the industry.
Since 2013, in addition to continuing to provide consultation within the hospitality industry, Ms. Amburn has operated a private practice as a licensed professional counselor (LPC), board-certified counselor (NCC), and board-certified coach (BCC) in Atlanta, Georgia. Rebecca's extensive history in leadership allowed her to develop a wealth of professional experience and deep business acumen, having served as Senior Vice President for Homewood Suites Brand Management and as Senior Vice President, Electronic Distribution & Customer Relationship Management for the Hilton Hotels Corporation.
Ms. Amburn has served on the CCE Board of Directors for the past four years, most recently as Chair.
---
Dr. Wendi Schweiger-Moore  – Ph.D., NCC, LCMHC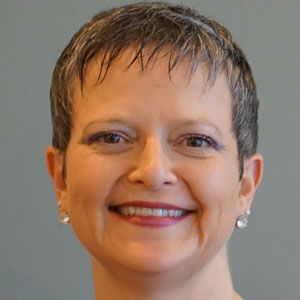 Director, Global Capacity Building, Foundation and Professional Services Division, NBCC & Affiliates
Dr. Wendi K. Schweiger-Moore is Director of Global Capacity Building, located in NBCC's Foundation and Professional Services Division. In this position, Dr. Schweiger-Moore organizes and facilitates NBCC's collaboration efforts with counselors and counseling organizations outside the United States that are taking steps to professionalize. She has worked for NBCC in a variety of capacities and was named to her current position in September 2018.
Dr. Schweiger-Moore has been an NCC since 1998. She is an LCMHC in North Carolina and an inductee of the Chi Sigma Iota honor society. She travels, presents, and trains worldwide, and she has co-authored publications inside and outside of the U.S.
---
Helda Parreira –  GCDF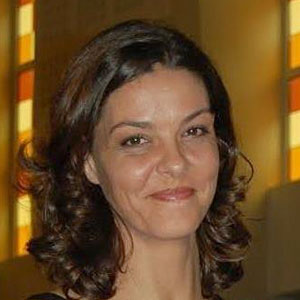 Office Manager for EBCC
Ms. Helda Parreira joined EBCC in 2015 as a part-time administrative assistant and was promoted to the role of office manager in 2018. In her current role, Ms. Helda Parreira provides executive support to EBCC presidency, coordinates overall office activities and projects, provides operational support to EBCC staff, and represents EBCC with partners or third parties as indicated by EBCC President.
Ms. Parreira holds a bachelor's degree in English and German Languages and Literatures and a specialization in teaching and education, both from Universidade Nova de Lisboa in Portugal. She has experience in teaching primary and secondary school, developing educational and social programs for adults, and coordinating training departments for multinational companies.
Ms. Parreira has been a registered GCDF since 2016.
---
Rita Catarino Caeiro – M.A., GCDF, CSP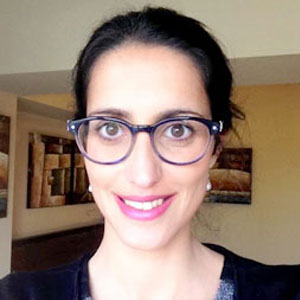 Global Projects Coordinator for EBCC
Ms. Rita Catarino Caeiro served on the team of experts that adapted the Global Career Development Facilitator (GCDF) - Portugal curriculum, in 2011, and then joined EBCC as an executive assistant in 2012. In 2014 she started serving as a projects coordinator and in her current role, Ms. Caeiro supports the President and the Chief Operating Officer in the administration of the GCDF, MHF, and CSP programs Globally.
Ms. Caeiro graduated from the University of Évora, in Portugal, in 2010 with a master's in organizational psychology. She has developed her professional background with social and community projects that serve socially and economically disadvantaged youth and adults. Ms. Caeiro also has experience in delivering personal, emotional, and social skill development training courses, as well as mental health promotion programs.
Ms. Caeiro is a registered Mental Health Facilitator (MHF), a registered Global Career Development Facilitator (GCDF) Trainer and Master Trainer, and a registered Certified Supervision Professional (CSP).
---
Collaborations
Mariana Paterna Dias, M.A., GCDF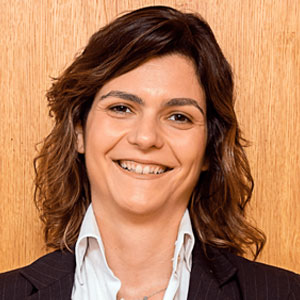 Researcher/Trainer/Teacher for EBCC in European funded projects
Mariana Paterna Dias is a specialized psychologist with a Masters in Youth and Adult Psychology from the University of Porto, Portugal. Passionate about the area of human behavior Ms. Paterna Dias has been developing her research in the area of Counselling and Career Management and is currently pursuing a Ph.D in this field of specialization.
Mrs. Paterna Dias has over 15 years of professional experience as a counsellor in various intervention areas – mental health, educational, organizational. In this field she works with emotional, personal and/or psychopathological problems, anxiety, depression, interpersonal relationship problems, self-esteem, grief, among others.
Mrs. Paterna Dias is a certified Global Career Development Facilitator (GCDF) by the Center for Credentialing & Education, and an accredited psychologist by the Portuguese Order of Psychologists.